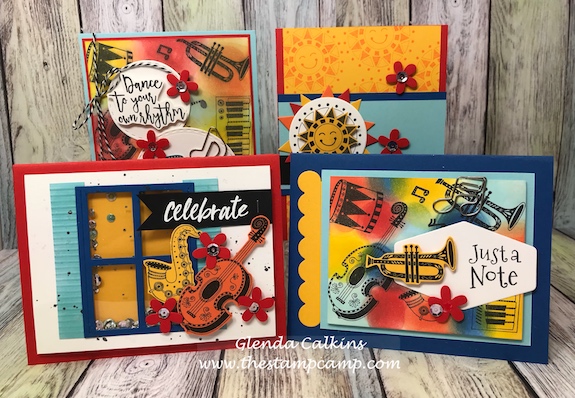 September Bloom Box "Your Own Rhythm" from Fun Stampers Journey. This is the Bloom Box for this month and if you are a musician or have kids who play musical instruments then you will want to get this month's Bloom Box. You can either be a subscriber or purchase it Ala Carte.
I went Live yesterday on my Facebook page and put together all 4 cards for this month's kit.
They really turned out beautiful; love the bright fun colors.


Each card came out beautiful. On this card we created a fun printed background paper full of gorgeous colors.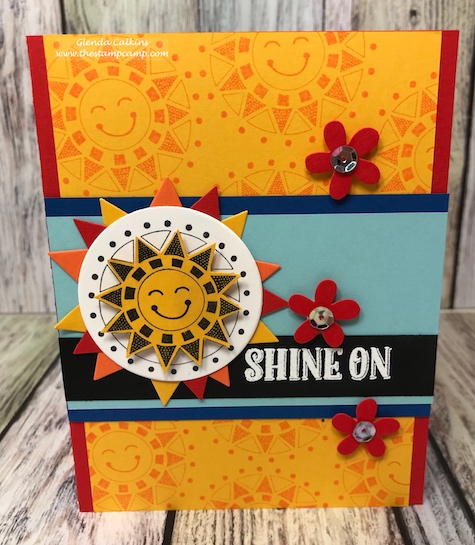 On this card we created a background using just the 1 stamp and the citrus cooler ink. This was a favorite for me and other's watching.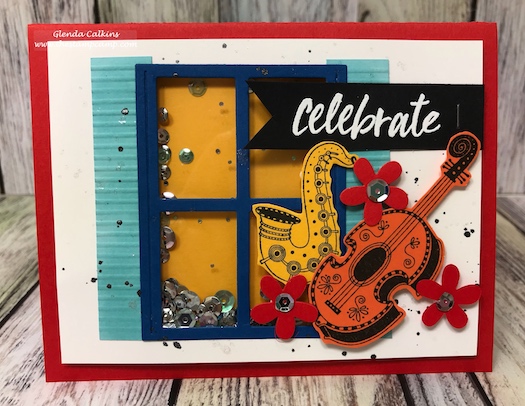 This is a fun shaker card. The window part is the shaker and we did a fun technique to create the shutters beside the window.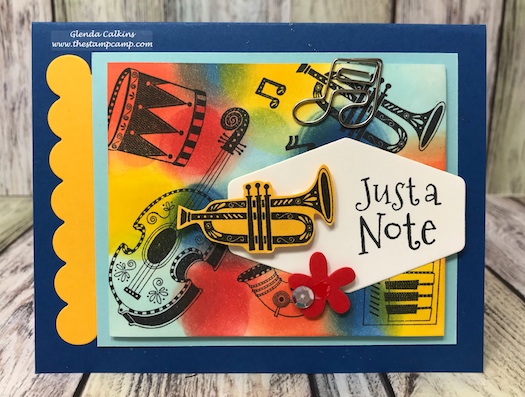 On this final card we created another printed background using our instruments and ink pads.
Here is the video on these cards:
https://youtu.be/yDcf-Jts_iA
If you are not a Bloom Box subscriber yet; I encourage you to sign up! You can join me once a month and either watch me or put yours together right along with me.
If you are New to the Bloom Boxes you have a couple options on receiving your very own:
– Become a Subscriber
When you are a Bloom Box subscriber each and every month you will receive a full size stamp set, all the consumables to create 4 gorgeous fun cards, an instruction booklet with color printed instructions plus a video with tips and tricks to assemble your cards. All this for only $24.95 plus shipping and tax Order #KO-0002! To ensure your delivery make sure to subscribe before the 15th of the month.
– Purchase by the Month
If a subscription isn't your thing than you can pick and choose which months you would like to get the kit and place your order for the Bloom Box kit month by month KO-0003 $29.95 plus shipping and Tax. The only stipulation is if you like the kit for the month you better order it fast because when the kits are gone they are gone! So the only way to insure that you will receive the kit is to be a subscriber and it's cheaper too!
Your Bloom Box orders can be placed Here.
Thanks for stopping by,
Glenda Calkins