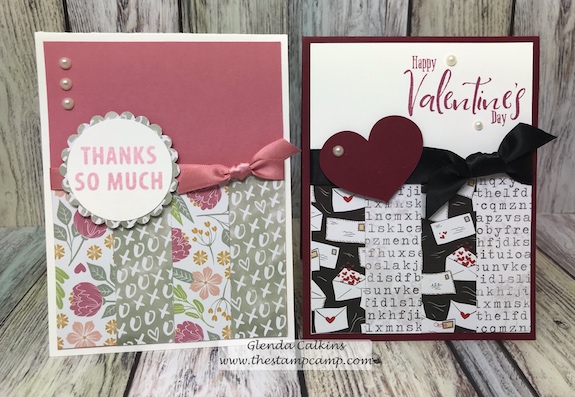 Do you need more ideas for those smaller left over strips of printed papers? If you are like me you will always have some strips of printed papers left over from your cards or projects and you don't want to throw them away; so what do you do?
Today's cards combine a bunch of prints to create a collogue of printed papers. My little strips today are 1″ X 3″ which fit perfectly side by side on a base piece of card stock 4″ X 5 1/4″.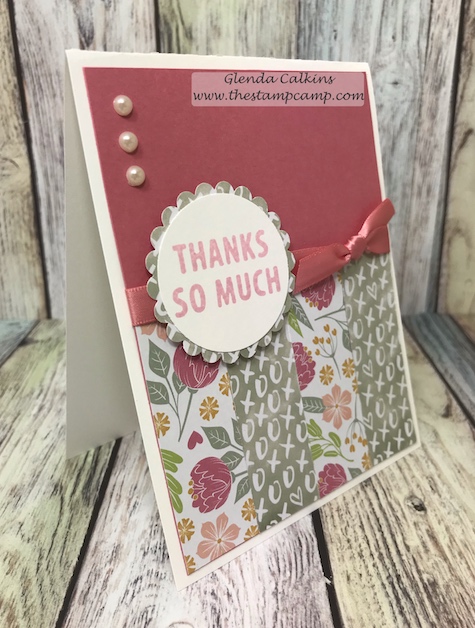 For this card I added my strips to the Rustic Rose card stock and then used the Rustic Rose Ribbon to tie across the top row of printed papers.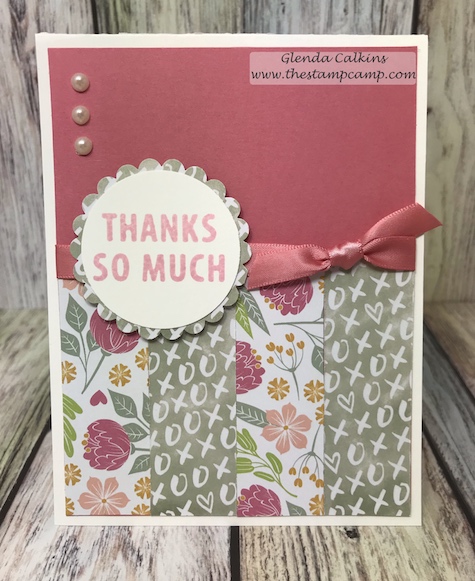 I stamped the sentiment from the Letterboard Sentiment stamp set using Rustic Rose ink on Whip Cream card stock and then punched it out using the 1 3/4″ Circle punch.
Another way to use up those printed papers is to punch them. I used the 2″ Scallop punch on a scrap piece of the printed paper and attached my stamped sentiment to it.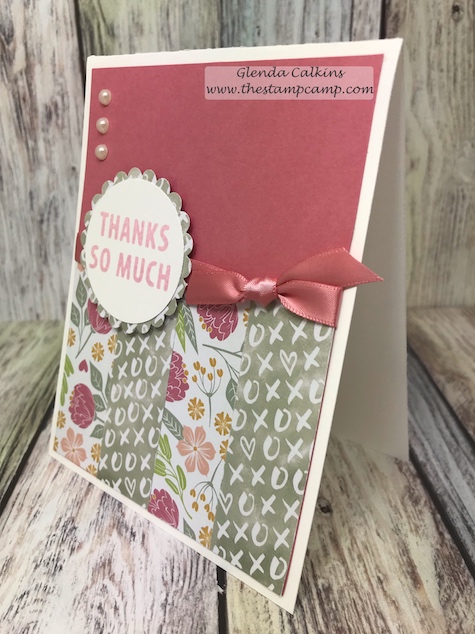 To finish off the card I added some Pearls to the upper left hand corner.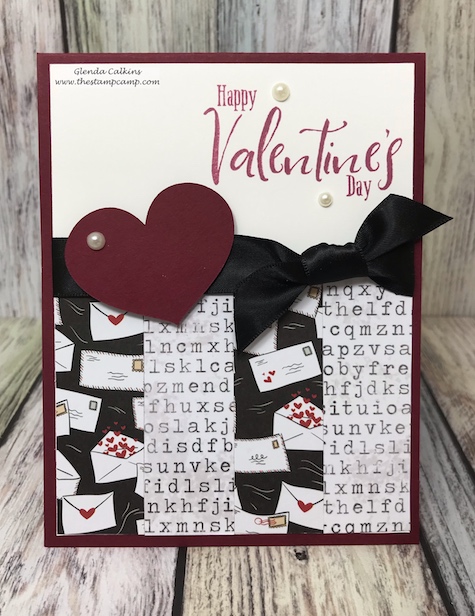 I love all these scraps of printed papers together to create this fun college of papers. The Black Licorice Ribbon tied above the strips gives a finished look. These strips are cut the same size as the other card.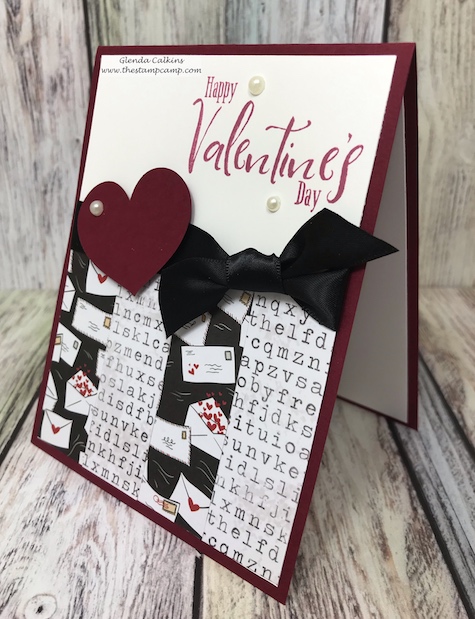 On this card I decided to stamp my sentiment right onto the card front. The Happy Valentine's Day sentiment is from the Love Arrows ATS stamp.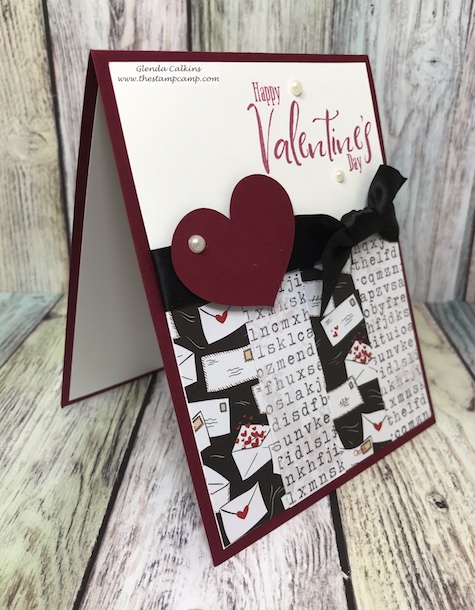 The heart was die cut out of Raspberry Berry card stock.
To finish off this card as well I added a few Pearls.
Here is your shopping list:
Click on the supplies you wish to purchase and add them to your shopping cart.
The order number for the Follow Your Heart Prints pack is PP-0065 $7.95.
The Heart die is part of the Heart-Felt Dies DI-0033 $24.95
Thanks so much for stopping by and have a great day!
Glenda