Monday, June 11, 2018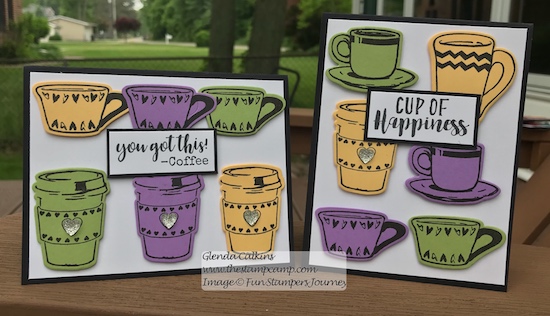 These cards feature my stamp set for the month of June the Coffee Helps Bundle.
This is such a fun stamp set and die set.
I'm working out at the cottage so I have minimal supplies with me; but with minimal supplies I think they turned out pretty cute!


I like how you can create pretty much the same card either horizontally or vertically.
I also like the color combination: Lavender Fusion, Lemongrass, and Pineapple Smoothie.

I like the little pop from the Heart Sparkle Drops.
Here is your shopping list:
Click on the supplies you wish to purchase and add them to your shopping cart. Thanks so much for ordering with me!
With a min. $25.00 Online Order placed with me this month you will receive the PDF file and Video unlock code for this month's featured projects using the Coffee Helps Bundle: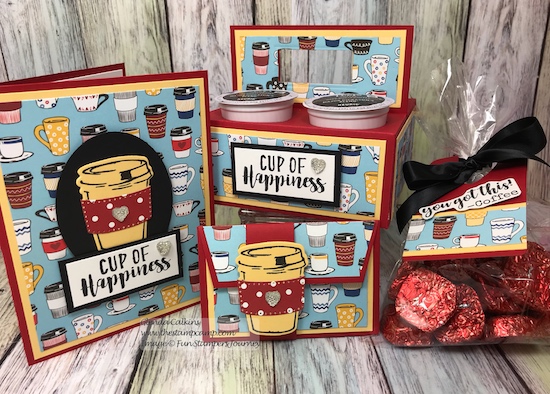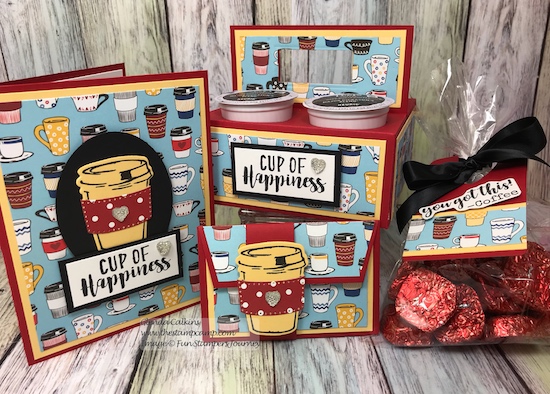 If you need the shopping list click HERE.
July 1st the New Annual Catalog will be released! Can't Wait!
If you would like the new Annual Catalog ($12.95 plus shipping and tax) for $12.00 (shipping and tax included) click on the PayPal me link below and I will ship it out to you as soon as my supply comes in the end of June.
PayPal Me
If you are a current customer and have ordered a min. of $100.00 in online orders with me in the month's of March, April, May or June; I will be mailing you the annual catalog for FREE when I get my supply at the end of June. If you want to know if you are on my FREE list email me and I'll let you know.
FREE Amaze Machine!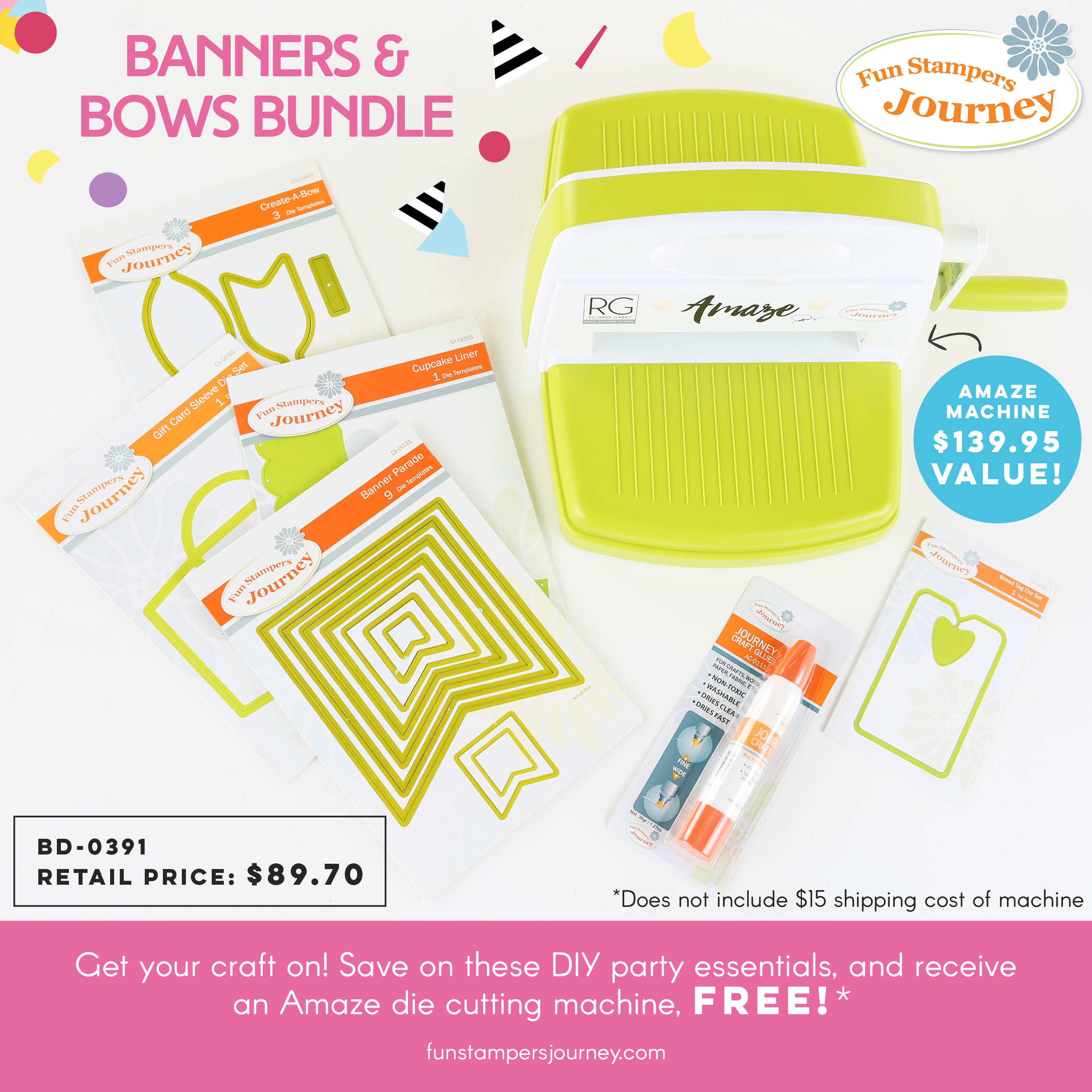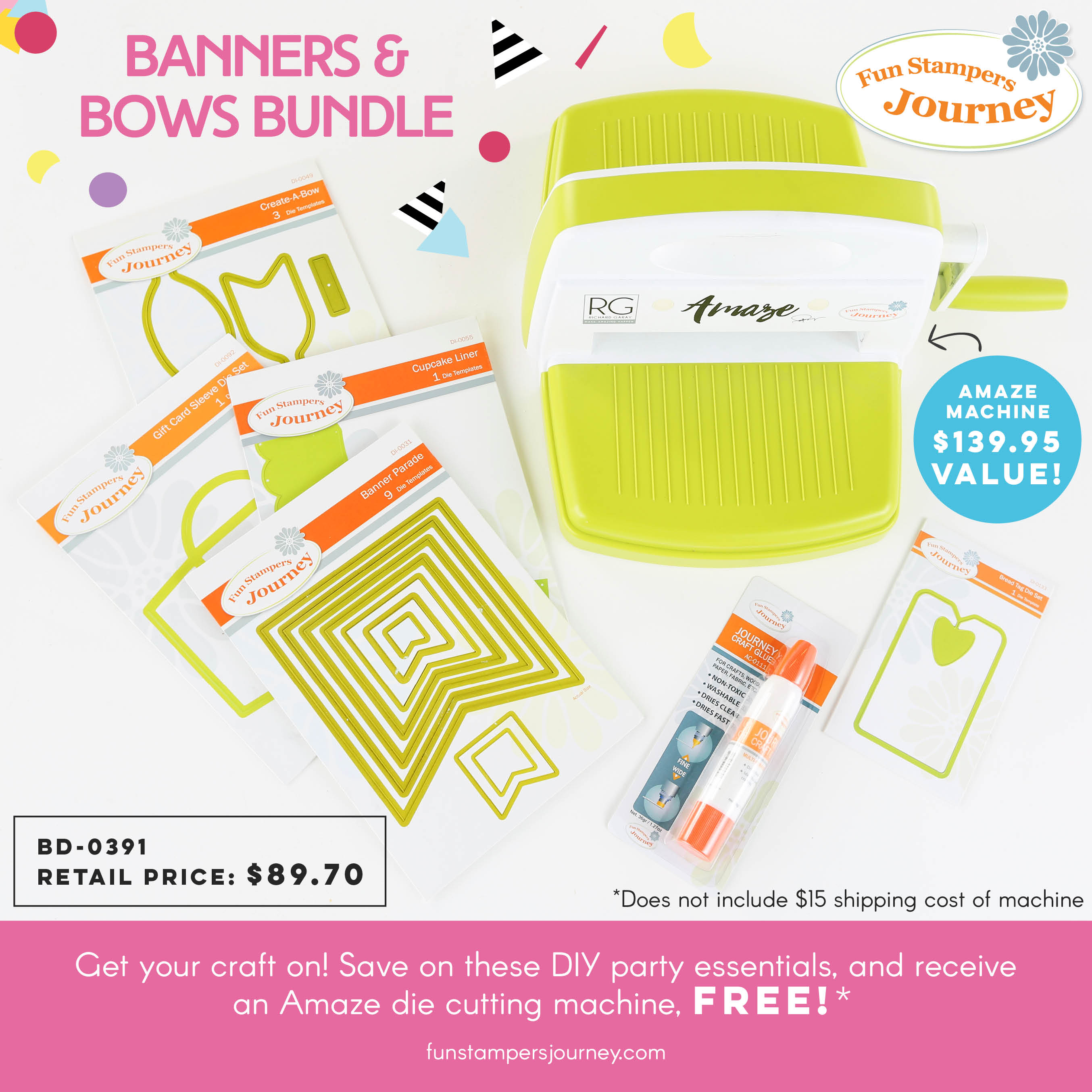 This month when you purchase the following bundle of Fabulous dies:
DI-0031 Banner Parade $24.95
DI-0049 Create a Bow $14.95
DI-0092 Gift Card Sleeve $19.95
DI-0055 Cupcake Liner $15.95
DI-0133 Bread Tag $8.95
AD-0111 Craft Glue $4.95
Order using Bundle #BD-0391 $89.70 (plus shipping and tax)
You will receive the Amaze Die Cutting Machine for FREE!!! You just need to pay the $15.00 for shipping it.



Today is Catch Up Day!
I feel like there is so much going on right now with Fun Stampers Journey that I need to do a Catch Up Post so you do not miss out on ANYTHING!
The Retired List is NOW discounted up to 60% off! Did you know that?
Click HERE to view the updated list.
Happy Shopping!
Glenda