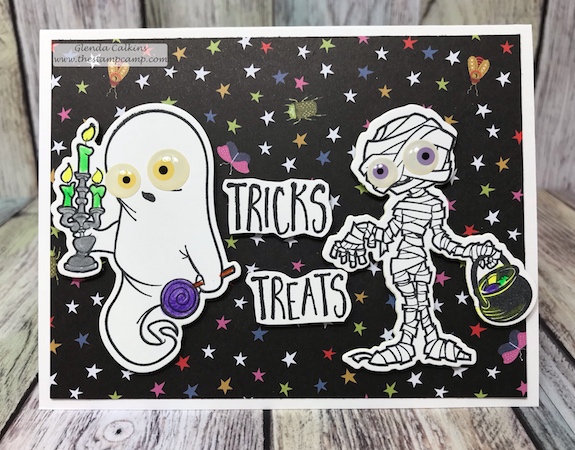 Ghostly Treats stamp set and a Happy Halloween to you!
I thought the Ghostly Treats stamp set went perfectly with this Fall-o-ween print.
The little Ghost and Mummy are out and about to collect their "tricks" or "treats".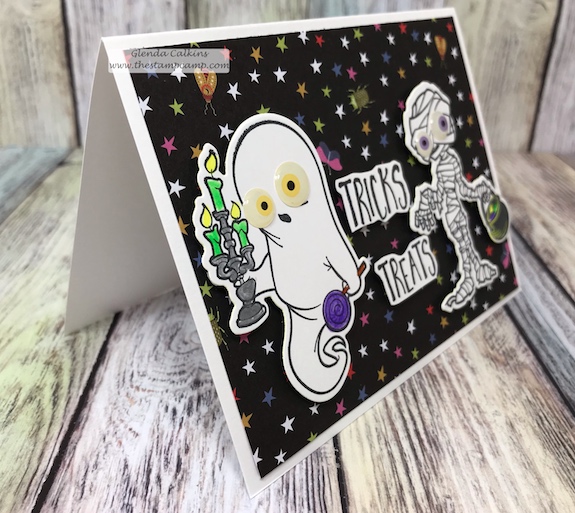 The little bit of coloring that I did on the stamped images was done with the Journey Color Burst Pencils.
Don't you just love those Monster Eyes; so cute!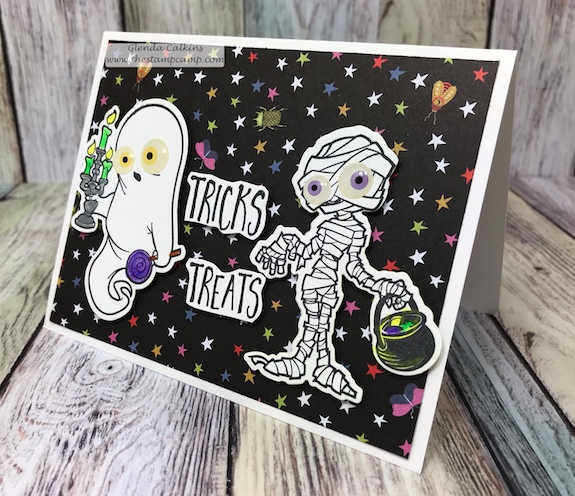 If you remember the other day I showed you the little Pillow Die Halloween treats. I had to coordinate my card with my treats!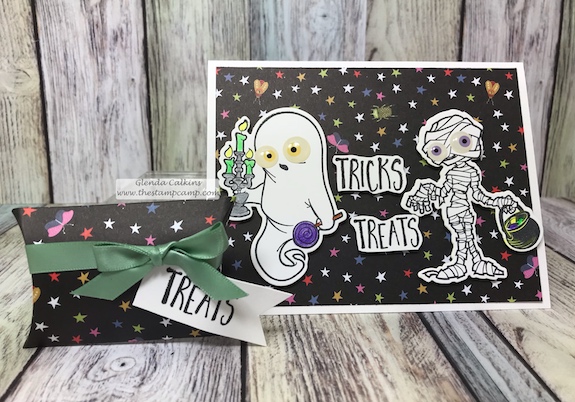 Now for a little sneak peek of Sophia in her Halloween Costume: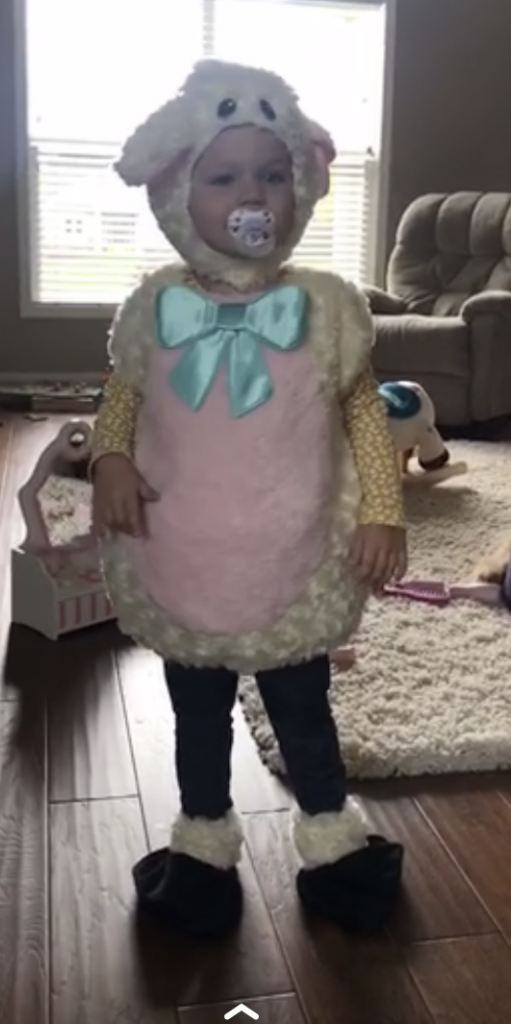 Isn't she the cutest little lamb or sheep you have ever seen? Too cute!
Just a reminder that today is the Last Day to order a min. $75.00 order and get those FREE Bloom Benefits. Tomorrow I have some REALLY Exciting News to share with you!
Have a Great Halloween and Thanks for Stopping By!
Glenda Calkins