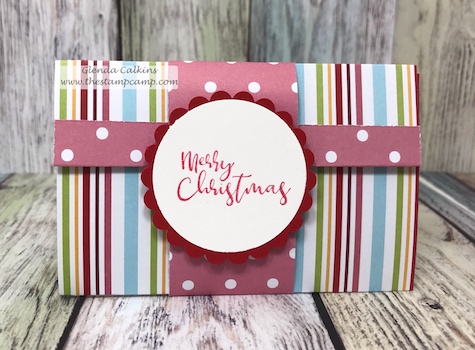 Here is a simple Christmas gift card holder with a belly band. This is a spin off of yesterday's purse card.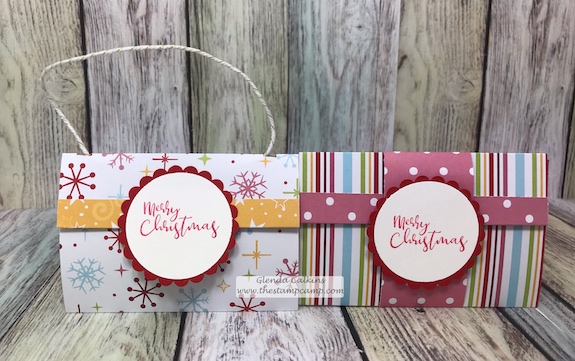 Both gift card holders are created the same way the only difference is in the closure. The purse gift card holder has the "handle" and velcro closure and today's gift card holder has the belly band closure.
The inside of these gift card holders are the same.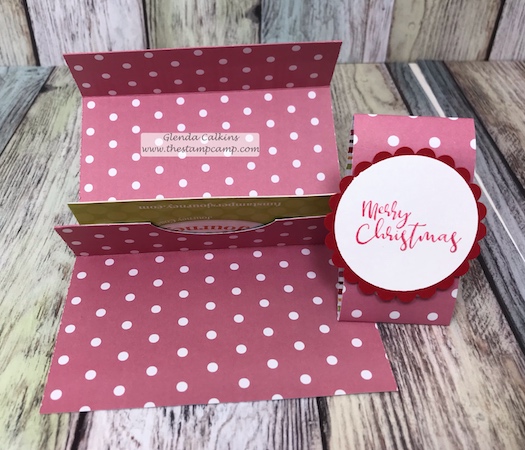 I created a video of today's gift card holder and told you in the video how to modify it for the purse gift card holder.
Here is the video:

Here is your shopping list:
Click on any of the supplies you need and add them to your shopping cart. Thanks so much for your order.
Thanks for stopping by and have a great day!
Glenda