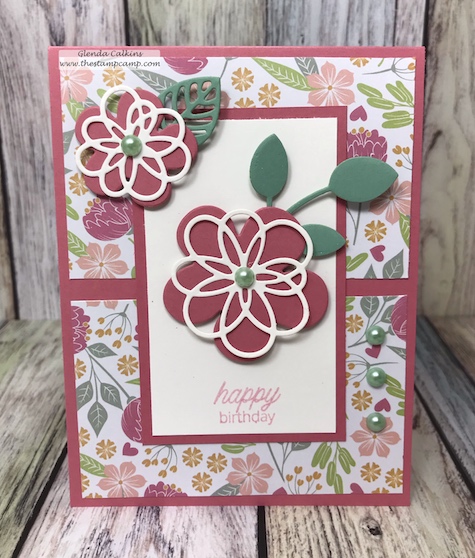 This is the Blooming Details dies and the Follow Your Heart Prints from Fun Stampers Journey. The prints are so pretty in this pack and this cards makes me anxious for Spring.
Are you sick of seeing all the cards I've been created using the Follow Your Heart prints? I just can't seem to quit. So many ideas for this fun pack of prints!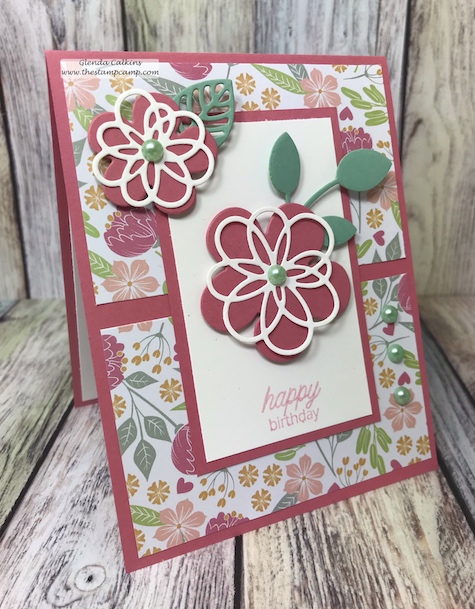 The Blooming Details dies work perfectly with this particular print. So pretty!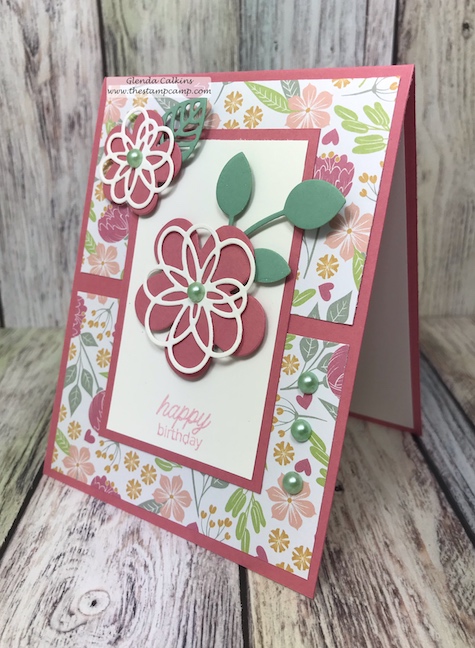 The sentiment is stamped in Rustic Rose and is from the Mini Greetings ATS stamp set.
To finish off the card I added 3 Fresh Sage Pearls.
Here is your shopping list:
Click on the supplies you wish to purchase and add them to your shopping cart.
The order number for the Follow Your Heart Prints pack is PP-0065 $7.95.
Thanks so much for stopping by and have a great day!
Glenda