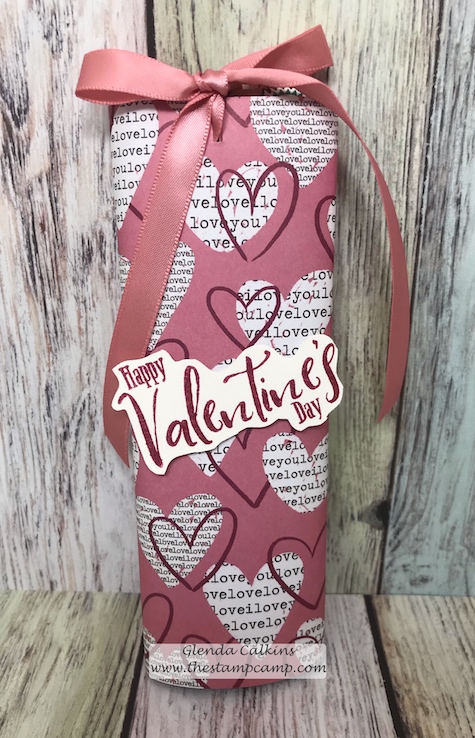 A Valentine Treat for Someone Special! Who wouldn't love opening up there lunch and finding this super cute wrapped up candy bar treat from their Valentine. The printed paper is from the Follow Your Heart prints pack are the perfect size for wrapping up a candy bar.
All I did was take the 6 x 6 sheet of printed paper and wrapping my candy bar. I sealed the end shut with a piece of the Tear Tape.
Punch a hole in one end and slide a piece of ribbon through the holes; slip the candy bar inside and tie a bow on the top. When you pull the ribbon the candy bar slides up.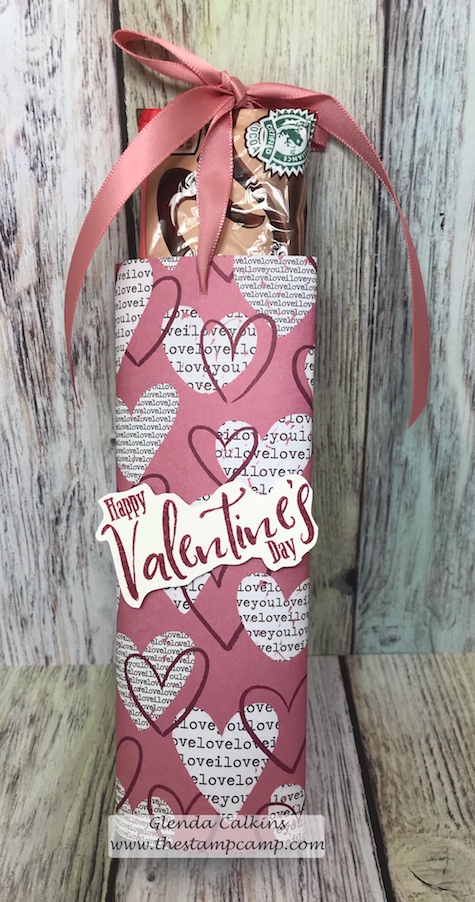 The sentiment is from the Love Arrow stamp set. I stamped it on Whip Cream using Raspberry Berry ink and hand cut it out. I popped it up on the front using Journey Foam Squares.
Here is the shopping list:
Click on the supplies you wish to purchase and add them to your shopping cart.
The order number for the Follow Your Heart Prints pack is PP-0065 $7.95.
Thanks so much for stopping by and have a great day!
Glenda