Saturday, July 7, 2018


Today's samples all feature the new In the Tropics stamp set/bundle and Spread Love Bundle.
These were our Make and Takes at the Incentive Trip I attended in Cancun.
I showed you these cards during my Live FaceBook event last night; if you missed it you can catch the replay on my FaceBook channel "the stamp camp".


I like how Fun Stampers Journey copied their own samples to use for our Make and Takes. You can see their cards on page 49 in the new annual catalog.
Both this card and the one below are in the catalog.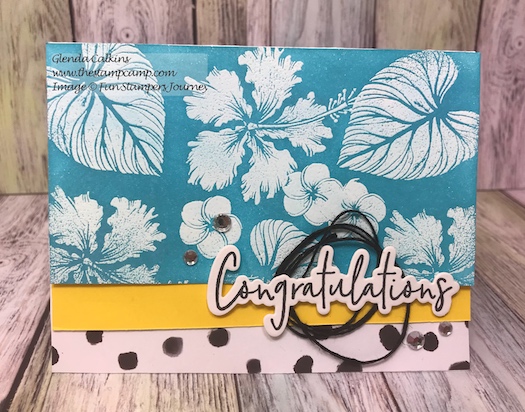 We used the new printed RSVP Prints on both of these cards.
The top part of this card may look like it was a printed paper but we actually stamped a piece of Whip Cream card stock randomly with the different leaves and then clear embossed them and then sponged on the blue ink. This is the embossed resist technique.
If you would like the new Annual Catalog ($12.95 plus shipping and tax) for $12.00 (shipping and tax included plus the items listed below) click on the PayPal me link below and I will ship it out to you as soon as my supply comes in the end of June.
You will receive:
– The New Annual catalog
– The upcoming Holiday Mini catalog (when I receive my cases in July)
– $5.00 Off your first order over $25.00 Coupon
Happy Shopping!
Glenda Calkins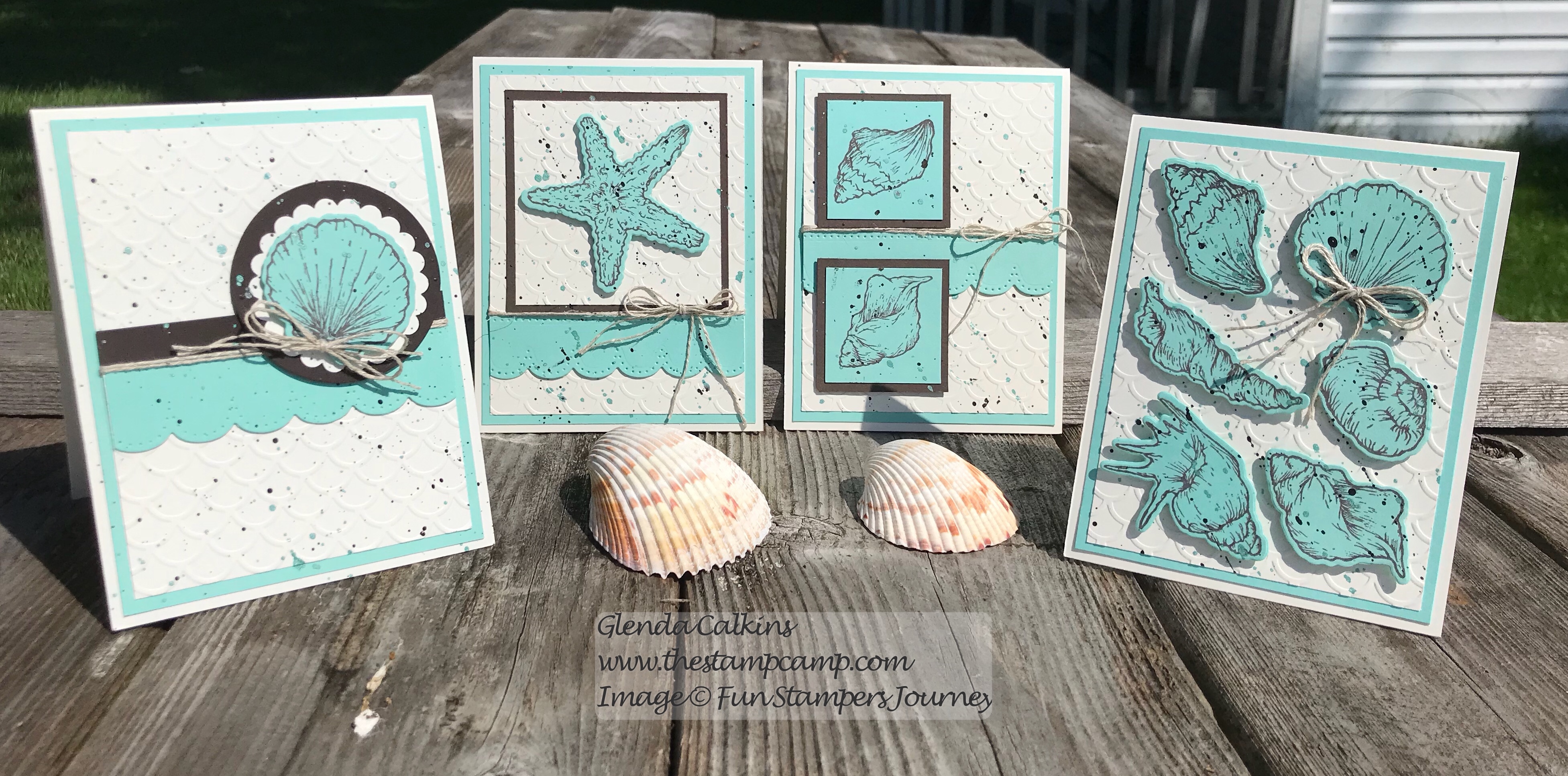 This is my Stamp Set of the Month Cards featuring the Beach Treasures Bundle. I have 3 different options for getting the Unlock Code! Click HERE to find out!